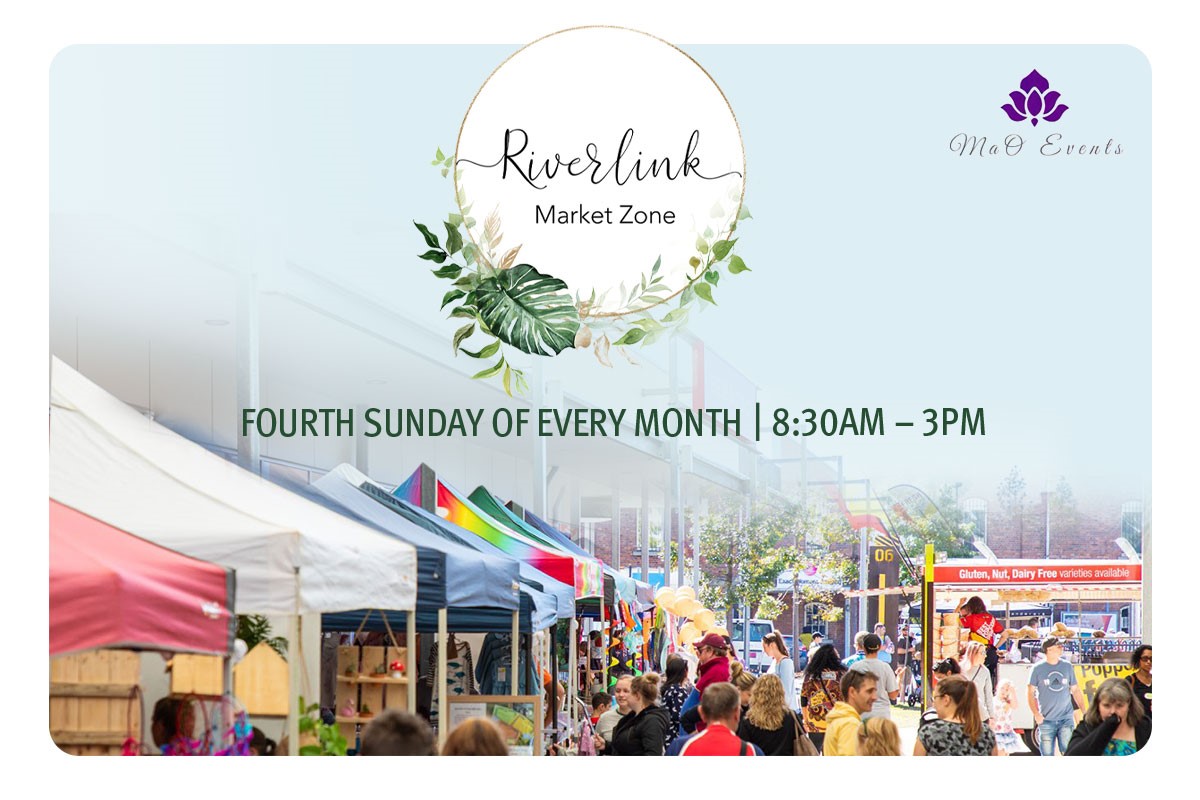 The Riverlink Market Zone is back!
Enjoy a selection of unique crafts, market stalls and live music every fourth Sunday of the month at the Riverlink Market Zone.
The Shopping Centre will be open from 9 am for shopper's convenience.
When: Every Fourth Sunday of the month.
Time: 8:30am – 3pm
Entry Cost: Free 
Where: Around The Reject Shop and throughout the East Mall 
If you are interested in having your own stall at Riverlink Market Zone, please contact Amanda or Owen through mao-events@outlook.com.