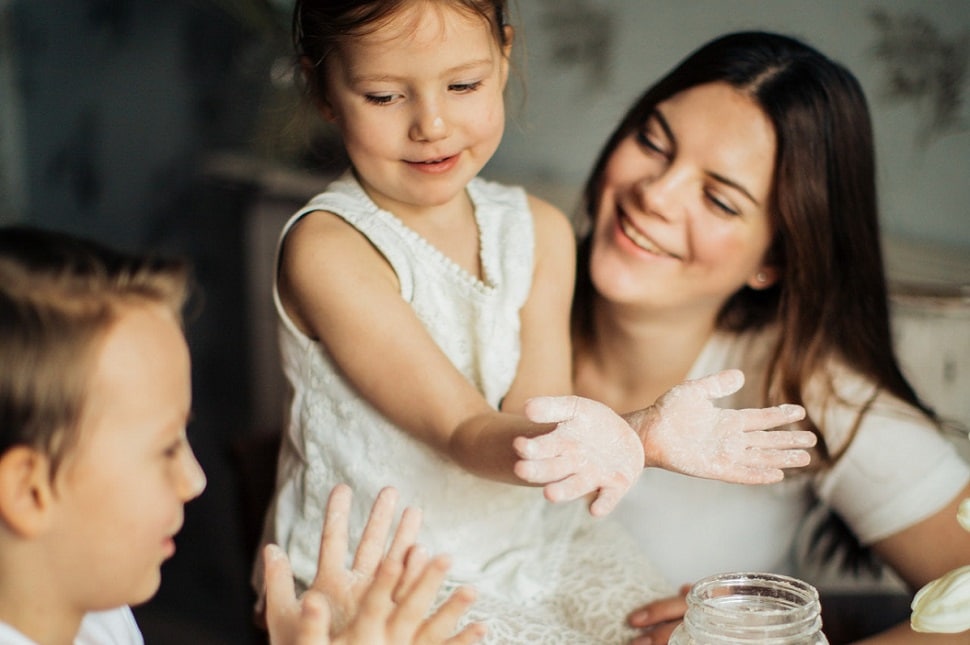 Need to entertain the kids? We've got you covered! Check out these home friendly boredom busters to entertain the kids these school holidays.
Camping in the backyard
Enjoy a stay-cation with the family in your backyard. Pitch a tent, share camp stories and enjoy the outdoors. Tents are available from Kmart from $35.
Jigsaw puzzles
Help exercise your mind and challenge your way of thinking with a puzzle. Kmart have them starting from $3 so you won't have to break the bank.
Puzzle games
Show the kids the games you grew up with like If you grew up with Uno, Rubix Cubes, tic tac toe and more. Available from Kmart and Mr Toys.
Dust off the recipe book
Pancakes, cupcakes, cookies or even bread! The options are endless when it comes to cooking in the kitchen. So, get out the recipe book, or pick one up from Kmart and enjoy teaching the kids a valuable life lesson in the art of cooking.
Activity books
Encourage reading development and increase numeracy and literacy skills with an activity book. Many available from Kmart.
Where's Wally?
Let the kids get lost in the world of Where's Wally as they look for him and his friends. Have more than one child? Why not have competitions on who can find them first, literally entertaining the kids for hours.
Board games
There are SO many board games available from Kmart and from as little as $5 including Pop-N-Hop, Line Up 4, Trapped Penguin, Don't Fall Down, Who is it? To name a few. Plus they have all of your favourite classics including Monopoly, Battleships, Yahtzee, Pictionary – the list goes on.
Painting
Let your little ones get creative with plenty of paint, canvases and wooden craft items available in the kid's department from Kmart and The Reject Shop.
Craft
Pick up bead sets, wooden photo frames, scrap-booking materials and more from Kmart and The Reject Shop.
Gardening
Make a fairy garden with homes and accessories available from the kids section in Kmart for only $8. Or grow vegetables and flowers available in the garden section at The Reject Shop.
Outdoor play
Soak up the sun and enjoy some fun with soccer, badminton, cricket, tennis and volleyball. 8-1 sports packs are available from Kmart or simply pick up your favourite sports equipment from Sports First.
Get creative with drawing and sketching
Engage with creative learning drawing games like Pictionary, Mr Squiggle (draw a scribble and get kids to make a picture out of it), Simon Says Draw. Scrapbooks, pencils, textas and more are available from The Reject Shop, Kmart, Coles and Woolworths.
Animal Crossing
Animal Crossing is a social simulation video game series and the 'New Horizons' version is out now on Nintendo Switch. This game is very popular so call EB Games to pre-order your copy now. EB Games also have X-Boxes and Playstation 4 both new and pre-loved.
Little Science
Are you kids missing science class? Kmart has so many kits your little scientists will want you to host their science lessons from now on.
They've got Slime Factories, Volcanic Eruption Kits, Perfume kits, Crystal Science, Make your own Nail Polish, Sea Monkey's, Make a Robotic Beetle, Build your own Alarm clock, Bath Bomb kits and more. Science has never been so much fun.